Oral Surgery | 10 Minute Read
Tooth loss is a major problem in the United States. Over 120 million Americans are missing at least one tooth. If you fall into this group, you may be considering getting dental implants to replace your missing teeth.
Dental implants continue to soar in popularity as one of the most sought after restorative options in the world of modern dentistry. This treatment of choice is custom fabricated to mimic the natural anatomy of your teeth more closely than the other currently available options. The replaced teeth look, feel, and function just like natural teeth.
In this blog post, we'll cover everything you need to know to make an informed decision on getting dental implants in Augusta, GA, and Aiken, SC.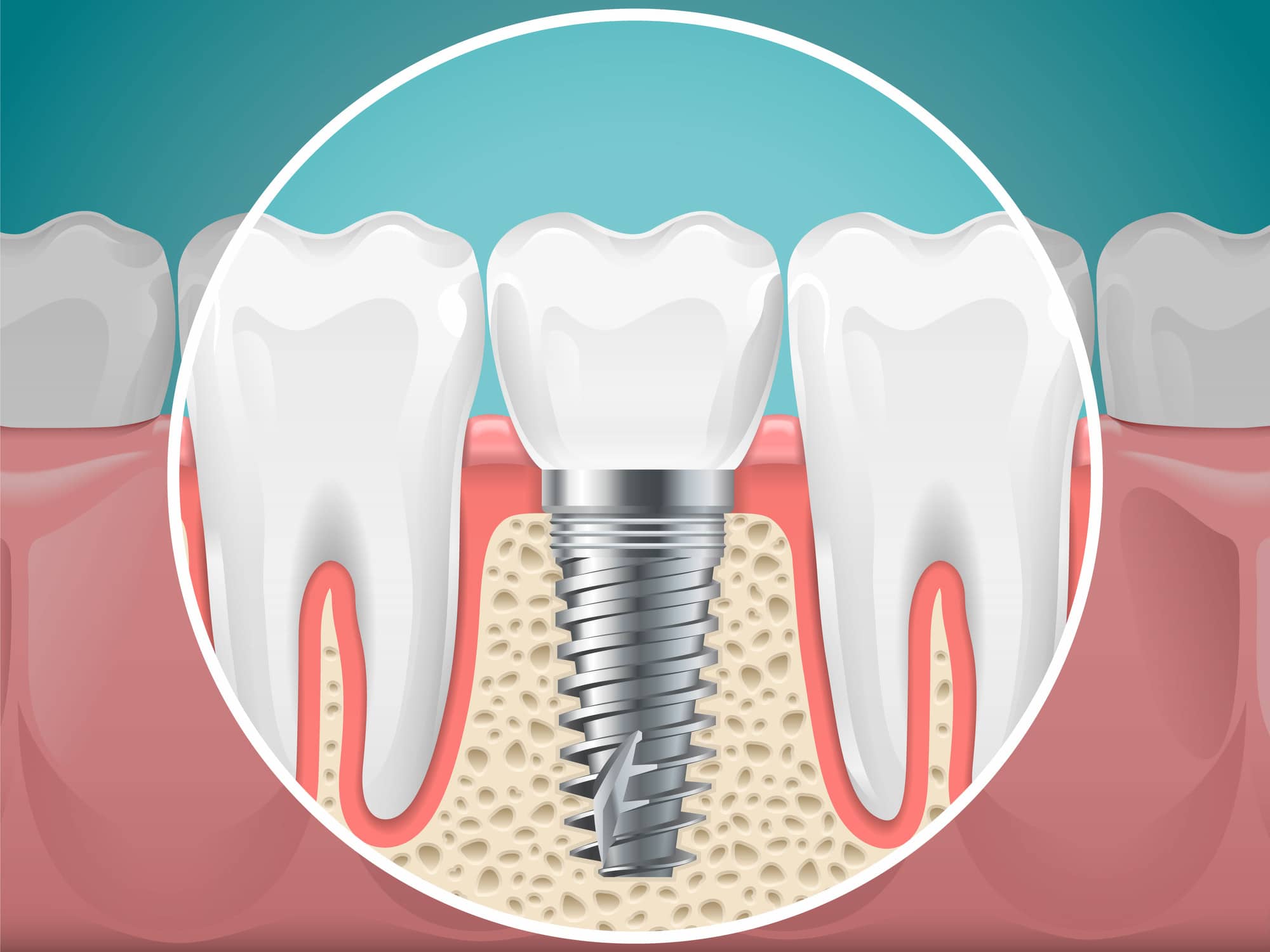 Illustration of a dental implant
Why

replace your missing teeth?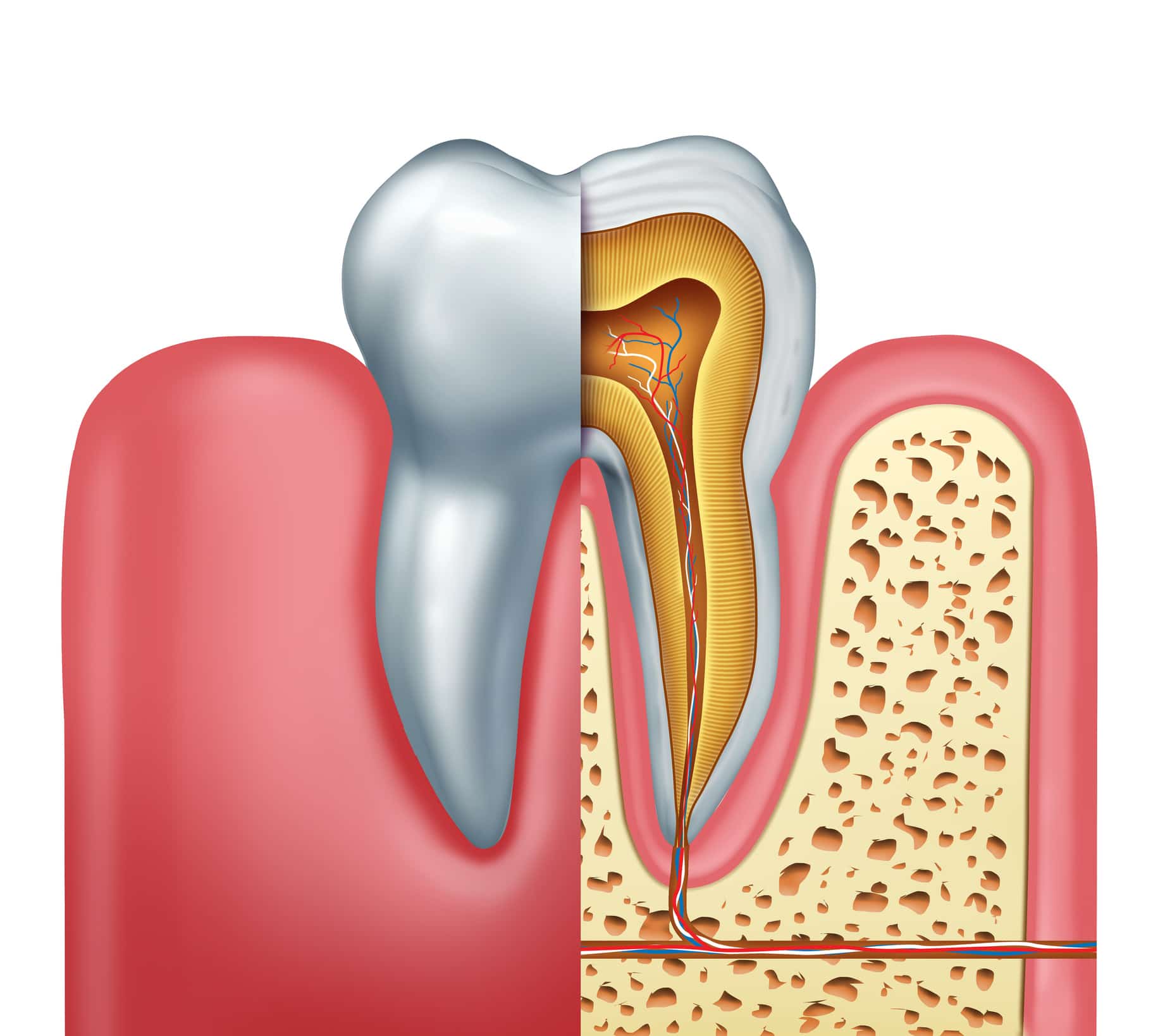 Illustration of a straight molar
There are plenty of reasons to replace your missing teeth as soon as possible. If you don't maintain the space created by the lost tooth, then you risk being subjected to some far-reaching negative effects, that you may not realize.
When you have free large spaces between your teeth, speaking clearly can be a problem. Also, it can affect the way you eat and chew, especially if you have missing molars.
Even if that was not the case, the adjacent teeth may move or shift, causing misalignment. In some circumstances, failure to replace the missing teeth can lead to gum disease and bone loss and decay.
Am I a good

candidate

for dental implants?
Dental implants can be a treatment option for patients that have lost one or more teeth. It could be due to tooth decay, injury, periodontal disease, or any other reason. 
Generally, the ideal candidates have healthy gum tissues. Adequate bone is also fundamental for supporting and anchoring the implants. And of course, you should be old enough in that the facial growth and development of your jawbone has been completed. 
You may not be a suitable candidate if you use steroids or any other drugs that suppress your immune system or bone physiology.
It's important to talk to your doctor to see if dental implants are the right treatment option for you. Your oral surgeon at Aiken / Augusta Oral & Facial Surgery will require information about your overall health and history, and then possibly perform some imaging tests to evaluate the bone in your jaw. 
Expect to undergo dental X-rays or CT scans. With these imaging tests, a dentist can make an accurate assessment of your jawbone for the best course of action.
What is the

success

rate of dental implants?
When all the procedures are followed properly by the doctor, implants generally have a success rate of up to 98%. However, people with poor lifestyle choices such as weakened immune systems, to bones and certain health conditions are at greater risk of poor outcomes.
For example, lifestyle choices such as heavy smoking and alcoholism increase the risk of dental implants failing. Health conditions like uncontrolled diabetes, rheumatoid arthritis, heart disease, and gum disease can also affect how well your dental implants heal and fuse with your jawbone. That's why your oral surgeon needs to know the state of your overall health.
What is the

cost

of dental implants?
What is the cost of dental implants in the Southeast or greater CSRA? The price of your dental implants may be far from average, as this treatment is highly customized for each patient and their individual needs. The cost will vary depending on a variety of factors.
These include:
Number of dental implants
The more implants you need, the higher the cost of your surgery. 
When you don't replace your missing teeth for a long period, there's a risk of losing bone volume. In such a scenario, you may need to undergo initial bone grafts to ensure there is enough bone to secure the implants. This additional surgery certainly increases the cost of your implants. 
Titanium is considered the best material for dental implants. Titanium implants are strong and compatible with the body, reducing the risk of rejection and any discomfort from allergic reactions.
Scans and test before surgery
Your dentist will perform x-rays and special scans to ascertain whether your jawbone is healthy enough to support implants. Scans enable your doctor to place implants correctly and improve the chances of success. Also, they help doctors to avoid potential complications from surgery. 
Your dental needs and preferences will determine the number and types of scans or tests required before receiving the implants. This can influence the final cost of dental implants. 
If you would like to replace a tooth that is hopeless or unfixable, the first step is to have it extracted. A dental extraction is a separate procedure and you'll be required to cover the cost associated with it. 
Dentist's expertise and training
Not all dental surgeons are created equal. The doctor's level of training and experience may influence the cost of your implants. Getting dental implants involves intensive procedures and processes that require highly experienced professionals to perform these procedures. 
With an experienced dental surgeon at Aiken / Augusta Oral & Facial Surgery, you can have peace of mind knowing you're receiving the best of care. You'll find that the extra cost is worth it.
How

long

does a dental implant last?
A dental implant has a crown, abutment, and implant. The implant part is made up of materials like titanium and it's designed to function as the root of the crown or cap. A quality implant is incredibly durable and can last a lifetime, provided you and your jawbone stays in good shape.
A crown is firmly attached to the implant using an abutment. Occasionally, these components may fail. Therefore, they may need to be replaced with new ones at some point. With proper care, expect your dental crowns to last for many years.
How do you

care

for your dental implants
Observe good oral hygiene
To ensure your dental implants last for as long as possible, you need to clean them regularly. Cleaning implants is no different from that of your natural teeth. Brush, rinse, and floss on a daily basis. 
It's recommended to use a soft-bristle brush and low-abrasive toothpaste. When flossing, you can use an implant-specific floss thread or unwaxed tape. Oral irrigators or water flossers may be beneficial as well.
Neglecting to maintain proper oral hygiene will result in food particles and bacteria getting stuck in the areas around your implants. Over time, you may experience inflammation, plaque, and decay of adjacent teeth. This can lead to infections or periodontal diseases, potentially compromising the integrity of the implants. 
Even after your dental surgeon has confirmed that the implants have been successfully integrated with your jawbone, you need to visit your out-dentist for a checkup every six months. It helps rule out any potential issues and ensure your teeth and gums are healthy. 
Avoid biting down on hard items
A habit of chewing or biting on hard objects can threaten the length of your dental implants. It puts excess pressure on your implants, which can lead to cracks. 
For example, you should never try opening metal bottle caps using your natural or artificial teeth. Another habit to kick is chewing ice, grinding or clenching your teeth.
Is getting dental implants

painful

?
Pain is often a concern for most patients looking to get their missing teeth replaced. The good news is that many patients who have undergone the procedure claim they felt less discomfort than anticipated. Typically, getting a dental implant is less painful than the extraction of a tooth.
A dentist will administer local anesthesia at the time of treatment. After the procedure, you may possibly experience a little discomfort and bruising, for a short time. You'll be able to return to your day-to-day activities in no time.
Are dental implants

safe

?
Yes, dental implants are considered to be safe. But just like any procedure involving surgery, it's not completely free of complications. That's why choosing your dental surgeon carefully can't be stressed enough. If an issue arises during the process, a properly trained and knowledgeable dentist can help minimize the risk with skillful handling.